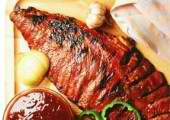 PCM's cutting-edge barrier bags are made of a coextruded blend of resins to offer a high oxygen-barrier property that maintains freshness.
Barrier bags are ideal for a variety of ready-to-eat or pre-portioned products such as soups, sauces, salads, and ribs. They can also provide excellent product forming and superior puncture resistance, based on your needs. The bags can be designed to contain flavor and aroma or to keep flavor and aroma out.
PCM's barrier bags offer flexibility for packaging fresh, frozen or cooked products. Our high-strength cook chill bags can be hot filled, frozen, and reheated up to 210˚ F.