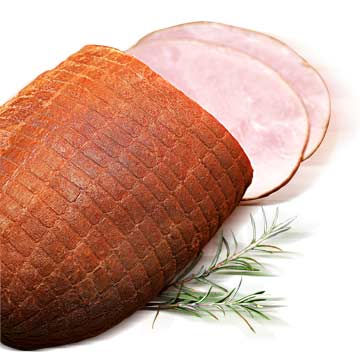 Synergy Release is the most advanced treated-net technology on the market today. PCM has been developing cutting-edge net technologies for decades, and Synergy Release is our most revolutionary net-casing product to date.
We analyzed the major problems with boneless-meat-processing technology and designed a product from the ground up to solve these problems. The innovative design of Synergy Release saves processors millions of dollars annually through reduced cook times, increased throughput, improved yields and superior product quality.
Synergy Release's unique three-component system allows release agents, flavorings, colorings and spices to be applied to meat products per your specifications, assuring an easy strip and a high-quality finished product.
Synergy Release boneless meat netting is ideal for boneless ham, turkey, chicken or beef. It offers many important advantages:
Reduces processing costs.
Reduces cook time by as much as one to two hours.
Reduces labor for stripping and peeling thanks to custom-release technology.
Reduces downgrades and improves appearance.
Allows for greater yields, with up to a 30% increase in throughput.
Produces a soft, appealing rind.
Creates a smooth surface with even, consistent smoke color.
PCM's boneless meat nets are available in a variety of conversion options including; shirred, clipped, clipped/looped, continuous or roll stock.
Click

 to discuss your application or request samples.