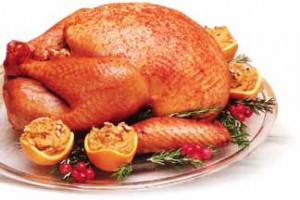 High temperature cook-in bags are a growing area for the institutional and in-home markets. Marinated raw or pre-cooked meats can be packaged in these bags and cooked using ordinary household ovens at temperatures from 200˚ F to 380˚ F.
With this high temperature range, PCM's Pet series cook-in bags can be used in typical household ovens or microwaves. Their quick adaptation to high temperatures means reduced cooking time, and the finished product is tender and juicy. The bag makes cleanup minimal, saving time.
Our high temperature cook-in bags are ideal for any whole-meat products, including roast beef, chicken, turkey breast and whole turkeys.