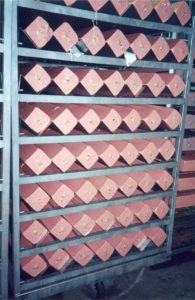 Most families today simply do not have the time or desire to spend hours in the kitchen preparing meals, but they are not willing to compromise on quality, either. That is why rising consumer demand for high-quality, easy-to-prepare foods has made prepackaged single portions one of the fastest-growing trends in the today's food industry.
PCM has developed a line of sausage casings and casing products to meet the demand. Our tough casings excel at keeping moisture in and oxygen out, which means your meat products arrive in your customers' kitchens in prime condition.
PCM produces individually separable portion-control casings for steaks, hamburger patties and sausage patties. We also offer a variety of sausage casings, including the latest in collagen casings.