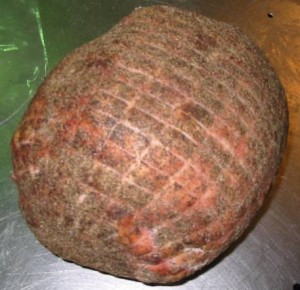 Spices and seasonings can be a key ingredient to your products appeal. PCM's versatile Spice Nets have spices and flavorings pre-applied to the inside of the net. Once filled with raw product and processed, your custom blended spice or flavoring is transfered onto the surface of the meat creating a rich flavor and enhanced meat case appeal.
Spice Net allows you to reduce ingredient waste and improve product appearance, and it guarantees ideal flavor distribution throughout your meat product.
PCM's Spice Net is designed for use in a wide range of meat-processing products, especially deli products and slicing logs. Spice Net is available in all common patterns, including high-definition cube and high-definition hexagon.
Click

 to discuss your application or request samples.